Right now, there is a sale on Jennifer Rogers Spinola's series
Southern Fried Sushi.
The first two books,
Southern Fried Sushi
and
Like Sweet Potato Pie,
are only $3.99 right now. The third book,
'Til Grits Do Us Part
, in the series is set to be released on November 1 and is currently available for pre-order at a price of $10.52. I have never read anything by Jennifer Rogers Spinola, but the first two books in the series have great reviews. Definitely worth looking into at such a great price. Check the prices before you buy. If there is a price difference between this blog and the Barnes and Noble site, you will be charged the price on the Barnes and Noble site.
Southern Fried Sushi currently $3.99
http://www.barnesandnoble.com/w/southern-fried-sushi-jennifer-rogers-spinola/1102181809?ean=9781607425588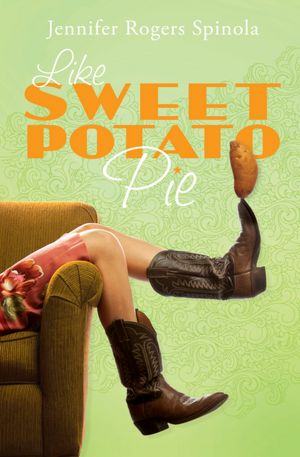 Like Sweet Potato Pie currently $3.99
http://www.barnesandnoble.com/w/like-sweet-potato-pie-jennifer-rogers-spinola/1104273761?ean=9781607427926
'Til Grits Do Us Part currently on pre-order for $10.52
http://www.barnesandnoble.com/w/til-grits-do-us-part-jennifer-rogers-spinola/1110505786?ean=9781620295588